Welcome to Power BI Pros
This website is dedicated to providing information about the Microsoft Power BI suite of tools, but more importantly, providing an outlet for anyone who has an interest in these tools to ask questions, post articles, provide advise and generally, participate in discussions about Power BI.
The intention is to provide an overview of Power BI in plain, easy to understand language, free of weird acronyms and strange, technical jargon that tends to send people to sleep before you can finish explaining star schemas and data normalisation!
So, this is my take on Power BI and what I think it can do for you. You may not agree with me, which is fine, but it is my view based on many years experience of leading a corporate BI team for a large public company.
I am not, in any way, associated with Microsoft, nor do I receive any payment of any kind from them (I wish!). I just happen to think that Power BI is a very cool suite of tools that can bring true self-service BI to anyone frustrated with the current offerings from not only the likes of SAP, Oracle, IBM….. but also their own corporate IT departments.
Power BI encompasses a number of tools, but basically, it is all about this tool: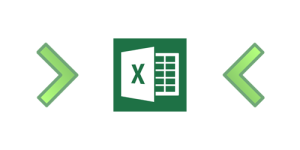 On the client side (or desktop), Power BI is made up of a handful of add-ins in Excel:
Power Query
To quote Microsoft, "Power Query for Excel enhances self-service business intelligence (BI) for Excel with an intuitive and consistent experience for discovering, combining, and refining data across a wide variety of sources…."
Translating that into plain English, Power Query can be used to pull, or grab, data from just about any data source you can imagine (within reason of course), including most databases (SQL Server obviously, Oracle, Teradata, DB2….the list is very long), text files (XML, TXT, CSV…..) ,  Sharepoint, websites (yes, including Facebook so you can analyse all those Likes) – see, just about anywhere. It really is very clever!
The best bit though, is that you aren't restricted to one source of data. You can pull data in from just about as many sources as you need to. So, if you have corporate data in a database that you need to mash up with data from a government or other website, together with data from some analysis you have done on your computer, you can use Power Query to pull it all in, performing any transformations you might need to do on it, all at the push of a button.
Having grabbed the data you need, what do you do with it? Well, you tell Power Query to pass it into:
Power Pivot
Power Pivot really is the jewel in the crown of the Power BI family (in my humble opinion). Everything (and I mean everything) hangs off this tool. As with any data warehouse, the data model determines what can be achieved and Power Pivot is what you use to build your data model in Power BI. Get this bit right and you will be gaining insights like you never thought possible, but of course, get it wrong and you'll be cursing and cursing and cursing – or worse, blissfully unaware of the fact that you have got it wrong!
Don't underestimate this step. Getting your data right is crucial. It's not always easy and anyone who tells you otherwise is lying, but it aint that hard either. If you understand your data you'll be fine and will be up and running in no time at all.
Don't despair. If data modelling is new to you, trust me, you are probably going to make mistakes. Even if it is not new to you, chances are you'll make mistakes. But, that's OK, it's a great way of learning how to get it right. The really good thing with Power Pivot though, is that you are doing it on your desktop. Got it wrong? So what….change it. No need to raise a change request with your IT department (and then wait days, weeks, months…. ) to prioritise your request and then allocate somebody to maybe look into it at some undetermined time way out in the future.
With Power Pivot, control is in your hands!
Power View
Power View is the new visualisation tool designed to make life as easy as possible when presenting your data from your data model (or Power Pivot). The truth is, it is quite limited in its presentation options at the moment, but Microsoft are promising continual improvements that will make it a compelling option for building dashboards and reports.
Having said all that, its current capabilities are pretty good. There are a number of different charting options available, as well as maps (Bing obviously) and various table display options. There are also extensive filtering options available, which all work together to provide excellent slice & dice capabilities. The customisation of the various display types is very limited, but this is not necessarily such a bad thing. It frees your mind to concentrate on your data, rather than pretty colours and 3D graphics and ultimately, that is what it is all about.
Each Power View report/dashboard is a separate worksheet in an Excel workbook, but there is no limit to the number of individual Power View worksheets you can have in a single workbook. Note though that there is no connection between individual Power View worksheets – each one acts and runs as a standalone window to your data.
Remember also that Power View is not the only way of displaying data from your Power Pivot data model. Ordinary Excel pivot tables and charts can also be used, opening up even more options.
One important point to note is that the current version of Power View relies on MS Silverlight (with some exceptions). Redevelopment to utilise HTML5 is underway but it would be great if the powers that be in Redmond would pull their fingers out and get on with it!
Power Map
Power Map will be covered in a future article.